June 26, 2018; 6 - 8 PM
Kick out Party, Tuesday June 26th


6:00 - 8:00pm, Lower Woodland Park (50th and Woodland)


We are having a kick out BBQ this year! We have shelter #3 reserved for us (closest to the big parking lot and 50th). Friends and family are welcome. Please sign up to bring something:

Members, please click this link to RSVP and sign up for a dish to bring.
Cheers.
---
June 20, 20
17; departure 6:15 PM (sharp) - return around 9 PM
Kick Out Party on Larry's Boat.
Kick off cruise aboard the "Fremont Avenue"


Boarding starts at 5:30 pm and we will sail promptly at 6:15 pm.


The "Fremont Avenue" is located at Dock 9 near the west end of the Fishermen's Terminal parking lot.


Bring goodies to share with the rest of us.


This is the time to thank Robert for his service as club president and welcome Zoe as our incoming president.
---
June 28, 2016; departure 6:15 PM (sharp) - return around 9 PM
Kick Out Party on Larry's Boat.
Our annual changing of the guard. We kick out our current president Armando Cruz and usher in the new president Robert Hammer.


This is an Adult Only event. Due to staffing and US Coast Guard rules.

Please RSVP for this event. There is a limited number due to boat size.
---
Friday, May 22, 201
5; 4:30pm - 7:30pm
Neighborhood Expo
Visit us at the Neighborhood Expo 5/22 at Fremont Studios 4:30-7:30 pm, please? Thanks!


Beth Tesh, President

---
June 23, 2015; departure 6 PM (sharp) - return around 8 PM
Kick Out Party on Larry's Boat.
Our annual changing of the guard. We kick out our current president Beth Tesh and usher in the new president Armondo Cruz.


This is an Adult Only event. Due to staffing and US Coast Guard rules.

Please RSVP for this event. There is a limited number due to boat size.
---
April 29, 2014 @ 5:30 pm until close.
Then continue throughout the Month of May (anytime)
Help Eradicate Polio - Making Change with Pocket Change
Campaign Kick Off night.
During the month of May, Hales Ales Pub will ask every patron to donate to the Rotary Foundation campaign to end Polio forever. Drop in for one of their famous micro-brews or some of their outstanding pub grub... leave some extra change or a donation check to help eradicate Polio.

Location;
Hale's Ales
4301 Leary Way NW
Seattle, WA 98107
206-782-0737
---
December 17, 2013 5:30 - 7 PM.. or so.
Christmas Party & White Elephant gift exchange
Our Annual Christmas Party and gift exchange at Hale's Ales

---
June 18, 2013 5:30 - 8PM
Project Amigo - fund raiser at Retaurant Michoacan
Benefit for Project Amigo
June 18th Tuesday 5:30pm to 8:00pm
Restaurant Michoacan
83rd and 15th NW Ballard, WA
$20 a person and Suzie's raffle tickets
Sponsored by Suzie Burke and the Fremont Rotary
Visit www.ProjectAmigo.org

---
June 25, 2013, departure 6 PM (sharp) - return around 9 PM
Kick Out Party on Larry's Boat.
Our annual changing of the guard. We kick out our current president Mark Steelquist and usher in the new president Al Souza.


This is an Adult Only event. Due to staffing and US Coast Guard rules.

Please RSVP for this event. There is a limited number due to boat size.
---
November 27, 2012 5:30 - 7PM ( click here to see brochure)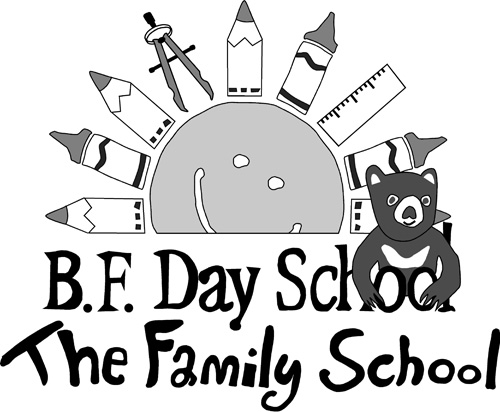 Special Night at Pecado Bueno in Fremont.
Our club members will be waiting tables and bussing all night. Special entertainment as well. All proceeds will go to benefit the new Playground Project at BF Day Elementary School. The oldest, still operating, elementary school in Seattle. 125 years now.
Get your tickets in advance from any of our members or donate on line at the BF Day PTSA web site. (be sure to note on your donation that it is for Fremont Rotary Taco Night.
---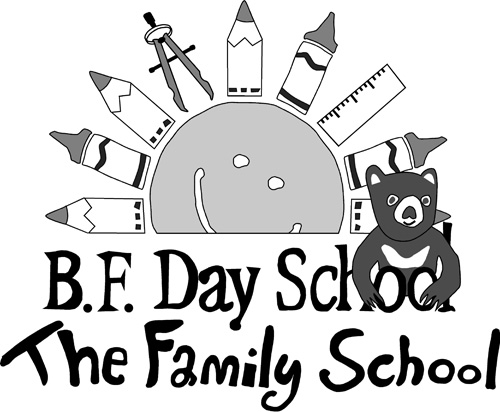 Thursday through Sunday,
July 12 - 15, 2012


Special Gym-a-thon for BF Day Elementary Playground Project
Click on the link below for the registration form. Get your sponsors and go work out at Anytime Fitness in Fremont. All proceeds go toward the new plans for improving the playground at BF Day Elementary. See details about the project on BF Day PTSA web site. All contributions are tax deductible. Prizes for the top fund raising Company and top three individuals.
(get sign up / pledge forms here.)
---
Tuesday, June 19, 2012 (5:30-9 PM)
Annual Kickout Party/Cruise on Lake Union
Kicking out the past president and bringing in the new.
Be at the dock at Fishermen's terminal to board no later than 6PM
---
Wedesday, May 30, 2012 (Anytime between 5-9 PM)
Special Event at Fremont Brewery
Celebrating Fremont Rotary's 12+ years of community service.
In honor of Fremont Rotary's 12+ years of community service, Fremont Brewery is tapping a special "Fremont Rotary Brew"
$25 donation at this event with get you (3) pints, live music and snacks. Come by and enjoy the fun.
(see brochure for details)
Saturday May 12, 2012
Shredding Event @ the Red Door in Fremont
(Anytime between 1-4 PM)
Make a donation and get shredded. Bring your old tax files or business files and have them profesionally shredded for what ever you wish to donate. $5 or $500. All procedes will go to support our Fremont Rotary projects.

The Red Door is at;
3401 Evanston Ave N
Seattle, WA, 98103
206-547-7521,
---
Tuesday, March 6, 2012 - 6PM - 9PM
Doorprizes begin at 7PM
Benefit for Walk For Life,
Sustainable Clubfoot Program for children in Bangladesh.
Where: The Backdoor At Roxy's
462N 36th St.
Seattle, WA 98103

Your $15 Donation includes a drink and appetizers.

See How Walk For Life Cures Clubfoot
---
December 20th, 2011
Annual Christmas Party and White Elephant Gift Exchange and dinner.

---
Some of our Past Events
The kick out cruise Tuesday July 5th, 2011
Boarding will begin at 5:30 pm, the Fremont will be departing promptly at 6:00 pm and returning around 8:00 pm. If you're not on the ship by 6:00 pm, you'll be watching the cruise from the dock. :-) The ship will be departing from Fisherman's Terminal on the dock off the NW corner of Chinook's.

We'll have beer and wine that is left over from the malaria fundraiser. We're going to have a potluck for the food. There is a BBQ on the ship, however, only hot dogs, kielbasa's, chicken skewers, etc can go on the grill. Hamburgers and steaks create too many flames and aren't safe to cook on the ship. There will be soft drinks, water, etc and side dishes. Please RSVP and coordinate w/ the club what dish you will be brining.

June 4th, 2011
5030 District Assembly

Location: Newport High School, 4333 Factoria Blvd SE Bellevue
Come early parking will be tight! Registration is optional.

7:30 am to 12:00 am

District Assembly is district wide event to get ready for the upcoming Rotary year. Even though much of the focus is for club board members there is a wide range of other options to choose from to increase not only your Rotary knowledge but to help you with leadership, public speaking and getting involved at the club and District level. Registration is available but not required. If you pre Register your name tag will be ready for you! Keynote Speakers: Bill and Betsy Koefoed from Rotary District 5150 will share with us, How to Communicate the Message you want Communicated and then have breakouts for Having Fun at the Podium (open to everyone) and Making your Meeting Sing (for Presidents Elect and President Nominees Other sessions include: Panel discussion on New Generations (our new 5th Avenue of Service), Leadership with Terry Pickering, Roberts Rules, Council on Legislation, and many, many others

June 14, 2011
Raffle Drawing for Alaska Cruise Raffle fund raiser
Only 800 tickets will be sold. Get the information by clicking here.
Tuesday June 14, 2011 - 5:30pm
RAFFLE DRAWING NIGHT.
It's also Sandwich Night - Come and help us make sandwiches for the homeless, then enjoy Pizza, Beer and fellowship with fellow Rotarians.

Rotary 5030 District Governor John Matthews will be here for the Raffle Drawing.
June 16, 2011, 5:30 - 7:30
Fremont Rotary Benefit to Eradicate Malaria at Fremont Studios
Raising funds to purchase Mosquito Nets to End Malaria.

Fremont Studios
155 N.35th
Seattle, WA 98103
Come join in the fun and enjoy some fine beer, wine, soft drinks and horderves.
Your $20 donation is deductible. Please bring cash or check for donation as $20 is the exact cost for two mosquito nets. (There is an ATM at Fremont Studios.) Click here to view the brochure.
Click here for the higher resolution brochure, suitable for printing.
June 23, 2011, 7 PM
Rotary Club of Shoreline Rain City- Charter Party!!-
7 PM Shoreline Community College 'PUB Quiet Dining Room
http://www.raincityrotary.org/

April 29 - May 1, 2011
ROTARY 5030 DISTRICT CONFERENCE IN PORTLAND, OREGON
Ride the Hale's Bus to the Conference in Portland.
---
Fremont Rotary Weekly Programs Calendar
Fremont Rotary Fun and Fund raising Calendar
August 31st 2010
Rotary Strikes Out Polio at the Mariners Game - Safeco Field
See the Angels vs. Mariners on Tuesday, August 31, 2010 at 7:10 p.m. $7 from each ticket sold benefits Rotary in the fight against polio!
July 6, 2010 -
Kick Out Party - On Capt. Larry's boat. - It's that time again. We will be kicking out Jean Withers and welcoming in our new Club President Todd Holec. Contact the club for reservations and details. Rotarians and guests are welcome.
June 24, 2010
May 14-16, 2010
District Conference fund raiser and fellowship to Portland, OR on Mike Hale's English Double Decker Bus $40 round trip. (Also accepting donations to our club's projects, but not required.) - Leaving Seattle Friday at 9 AM, returning on Sunday, following the close of the conference. Click here for reservations and other details.
March 27, 2010
10th Anniversary Party - The Fremont Fun Club is celebrating it's 10th year as a Rotary Club. Come and join us for wine, cheese & chocolate tasting, raffles and fun. Please RSVP to party@fremontrotary.com so we can put you on our guest list.
Location; Theo Chocolates 3400 Phinney Ave N, Seattle, WA 98103
April 25, 2009
Rotarians at Work Day - International work day for Rotarians around the world. We will be grooming Dinasours in Fremont. "Spring Training" we call it. We will also be cleaning up the Burke Gilman Trail from Fremont to the Hale's Brewery. Fellowship at the Brewery will follow. Contact Jay to sign up to volunteer.
April 30 - May 3, 2009
District Conference fund raiser and fellowship to Victoria, BC on Mike Hale's English Double Decker Bus - CANCELED due to low turn out for the conference....too bad...
April 11, 2009 - 6PM - til....
Project Amigo Dinner - Meet Ted and Susan Rose from Project Amigo and see the progress we have made over the years with the kids in Colima, Mexico.
December 6, 2008
Project Amigo fund raiser and fellowship night @ Suzie's
January 15, 2009
Rock/Paper/ Scissors Competition - fund raiser and fellowship in Fremont. (details coming soon)
@Fremont Sunday Market
Sell organic grown coffee beans for literacy and water projects in South America.
@Fremont Oktoberfest
B.F. Day Elementary School Organic Garden Project
Fund raising event selling candy and beer pong
Raised $2,200
@Fremont Ave. Ferry
Fund raising Cruise to raise money for a variety of Rotary Club projects
Raised $400
@University Village
Sharing Caring Tree w/University Sunrise
Benefit kids in need from B.F. Day, Boys and Girls Club,
Mockingbird Society, Refugee Relocation & others
Cost to club $626
@ Dad Watson's (5th year)
B.F. Day Elementary School Organic Garden Project
Raised $1,500
Club donated additional $100 after event
@Adobe Headquarters in Fremont
B.F. Day School Auction
Rotary has raised over 20K
Rotary First Harvest
Club Auction to benefit Rotary First Harvest
raised $2,500
April in Tri-Cities
Rotary District Conference
Club represented by six members in 2008
Annual event @Michoacan Mexican Restaurant
Project Amigo party fund raising event (5th year) for village girls in Colima
Event raises $4k to fund a home for village girls to live in while attending school
@Fremont Fair
Fund raising event to collect $$ in support of Polio Eradication
Event raises $500 a year.
*The Second Tuesday of each month for over the Fremont Rotary makes sandwiches for the homeless in support of Operation Nightwatch.
---
Operation Nightwatch - Sandwich making nights
Second Tuesday of every month.
Meet at 5PM to make sandwiches before our regular meeting.


Burke-Gilman Trail Clean Up
This date is scheduled quarterly (check with the club for dates)
The Rotary club of Fremont along with the Seattle "Adopt a Street" program has adopted the Burke-Gilman Trail, from the dinosaurs in Fremont, west to the Hale's Brewery.
We meet on a Tuesday, about 4:30 at the Dino's, and work our way west to the Hale's Brewery. We clean up the bicycle/hiking trail along the way. Then we join our regularly scheduled Rotary meeting.
Dinosaurs in Fremont
Seasonal (Check with the club for dates)
We regularly maintain the Dinosaur topiaries in the park along the ship canal at the corner of Phinney Ave N and N Canal St.