Center of the Universe signpost located in the heart of Fremont

Located north-west of downtown Seattle, Washington, Fremont in one of the quirkiest, artsiest neighborhoods in the world. In fact, Fremont claims to be the Center of the Universe (see sign post at left, located in the center of the universe, Fremont). At the famous blue and orange Fremont drawbridge, visitors may be greeted by a sign that says "Welcome to Fremont. Turn your watch back 5 minutes." What other neighborhood can boast its own troll (located under the Aurora Bridge), rocket, statue of Lenin, and fashionably dressed residents waiting permanently for the Interurban?

Fremont is famous for its public art, its own waterfront, and the hippest street fairs in Western Washington. It is also becoming a high-tech commercial node, as well as a thriving residential district. Its numerous coffee houses, exotic restaurants, unique shops and access to the water make Fremont a wonderful place to explore.



The Fremont Troll lives under the north end of the Aurora Bridge

The Fremont Rotary Club is a small, young club with about 25 members. We have the honor of being the first Rotary Club to be chartered in the new millenium. Our approach is to use our creativity, labor and duct tape to piece together projects that benefit others locally and globally. We think we are the coolest Rotary club on earth, embracing our projects with our unique Fremont style. If you are considering becoming a Rotarian, and you enjoy meeting upbeat and creative people, give the Fremont Fun Club a try! We started gathering interested folks to meet at Hales Brewery in Feb. 1999 -- yes, the world-famous micro-brewery -- we met after work on Tuesday evenings for 23 years at Hale's. Now we have to move on to a new location..


Mike Hale retired the Brewery in 2022. Thank you Mike & Calthlene for so many years of hosting our club meetings. Happy Retirement to you both.
So now we have moved our meeting location to;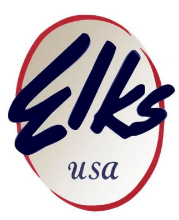 Elk's Lodge #92 at 5:30 on 1st, 3rd & 4th Thursdays:
3014 3rd Ave N, Seattle WA 98109
from 5:30 to 7:00 pm. Why meet for breakfast when you can meet for beer? Start gathering in the Bar/Restaurant area around 5:30 or so. We move upstairs to the Board room. at 6pm for the meeting.